Industry Brief: Best Linux for SAP On-Premises and in AWS
SAP and SUSE
A Shared Vision Since the Last Millennium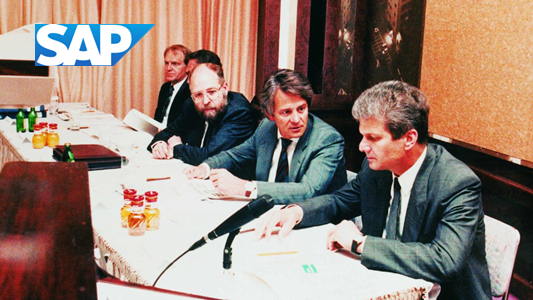 To fully understand how SUSE became the #1 operating system (OS) for SAP, on-premises and in the cloud,we need to start with a short trip into the past, to Germany.
In 1972, five entrepreneurs in Germany (Dietmar Hopp, Hasso Plattner, Hans-Werner Hector, Klaus Tschira, and Claus Wellenreuther shown on the right) had a vision for the business potential of technology.
SUSE, a German-based, multinational was founded in 1992 by Roland Dyroff, Thomas Fehr, Burchard Steinbild and Hubert Mantel (below) as an open-source software company that develops and sells Linux products to business customers. SUSE Linux OS is built on a free and open-source Linux kernel and is distributed with system and application software from other open-source projects. Its unusual name is derived from an acronym for "Software and System-Entwicklung" (software and systems development). The first version was released in 1994, making SUSE one of the premier and most mature releases of  Linux commercial distributions.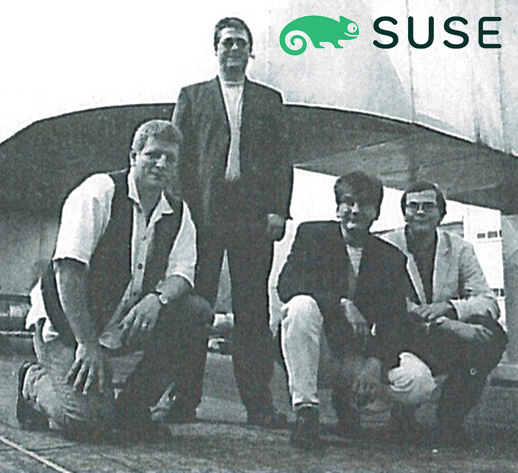 SUSE was also the first company to market Linux for the enterprise, therefore re-branding to SUSE LinuxEnterprise Server (SLES). It is also the primary sponsor of the community-supported openSUSE Project, which develops the openSUSE Linux distribution.
Around the same time, about 150 miles away, SAP was releasing its first version of SAP R/3, the former name of their enterprise resource planning software, which is known today as S/4HANA. Neither realized that over 25 years later they would rely on each other's products to fulfill their enterprise software goals.
Strategic Commitment
Over 100 SAP Champions at SUSE
Over the years, SUSE and SAP have developed an amazing partnership that assures customers that their OS and application purchase decision was the right choice. Since the introduction of SAP HANA back in 2010, SAP has consistently developed and delivered applications first on the SUSE platform! In fact, I learned that SAP HANA was initially developed on SUSE Linux. SUSE solutions are a reference architecture for all SAP applications, including SAP HANA and SAP Data Intelligence. SAP is also a long-time customer of SUSE, running many of their internal and customer-facing systems on SUSE products.
SUSE has made a substantial investment in engineers that are dedicated to working with SAP engineers to deliver fast, proven and reliable products. Over 100 "specialist" system engineers, called SUSE SAP Champions, in every major market around the world, have special training and certifications in designing and implementing SAP solutions to enable customer projects. SUSE Global Services offers a number of SAP platform-specific offerings to customers so they can quickly and confidently deploy new solutions, and optimize the environment with proactive maintenance and support.
Timeline of SAP and Suse Partnership for Innovation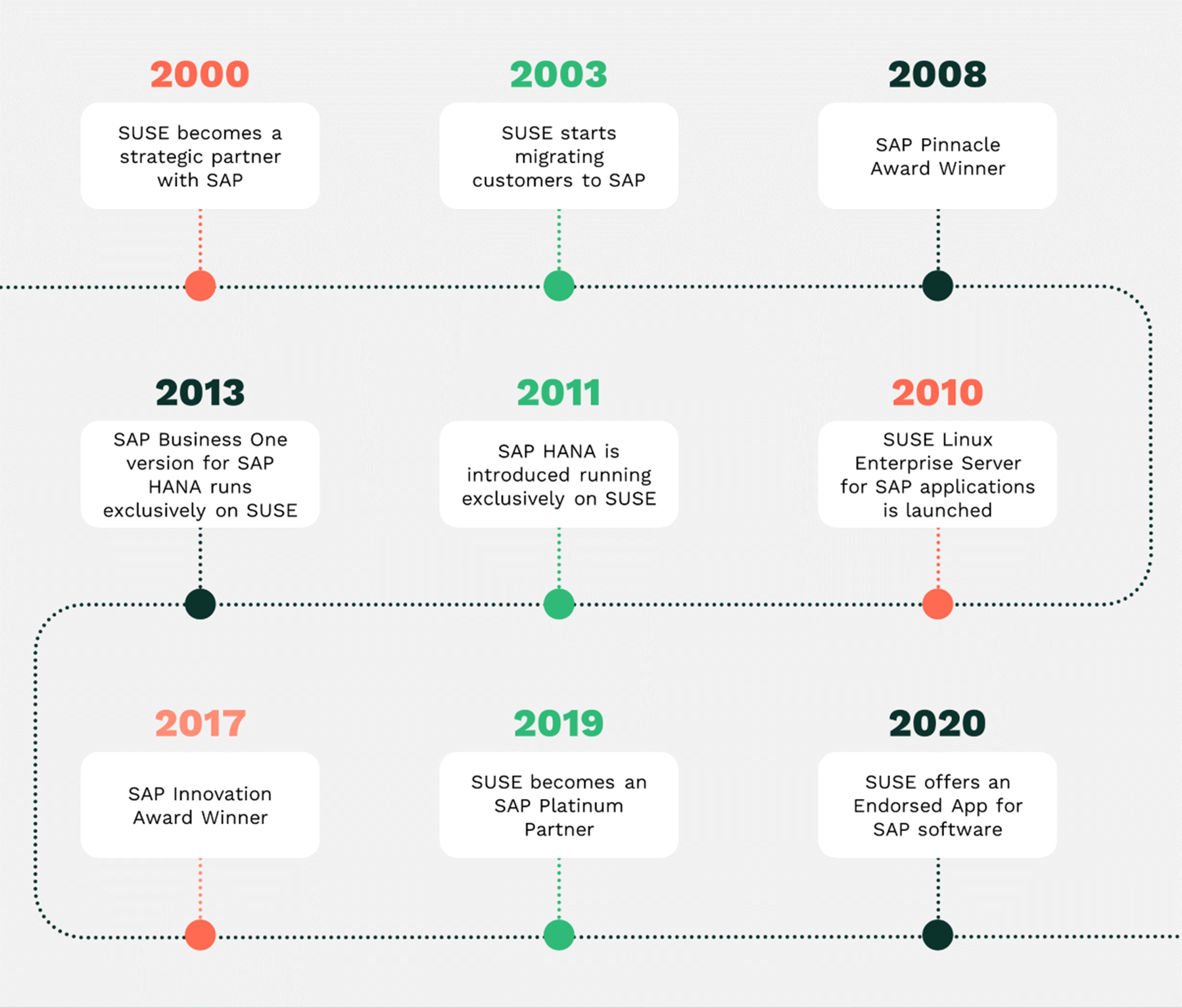 Endorsed by SAP – SUSE Linux Enterprise Server for SAP Applications
Solutions for World-Class, Best-Run, Intelligent Enterprises
SAP Endorsed Apps are a new category of solutions from SAP's partner ecosystem to help customers create world-class, best-run, intelligent enterprises. It's one of about a dozen or so offerings that SAP regards as solutions proven to complement and extend SAP products, and to deliver value quickly, easily and with support from SAP.

The commitment of SAP and SUSE to each other's success is demonstrated with a release in 2010 of SUSE Linux Enterprise Server specifically for SAP Applications. SAP has also chosen SUSE Linux Enterprise Server for SAP Applications (SLES for SAP Applications) as the base OS for delivering and supporting containerized instances of SAP HANA and SAP Data Intelligence. This specialized Linux distribution for SAP has some key features for customers running on SAP HANA in-memory database, and other SAP business applications:
Automated installation to reduce SAP HANA set up time and errors, which creates a best practices, SAP-compliant installation. Imagine shortening the installation time so you can get up and running quickly.
Install packages include configuration information from the latest SAP Notes (Knowledge Base), saving deployment time by reducing configuration errors
HA/DR solution built-in that SAP certified to manage NetWeaver clusters. Automated failover of SAP HANA systems reduces service recovery time
An SAP HANA Firewall to protect in-memory data from malicious attacks and a key server enables encryption and decryption of data in remote storage systems
Linux kernel patching with SUSE Linux Enterprise Live Patching while your SAP systems are running without the need to reboot
Co-innovation with strategic hyperscalers so that you can rapidly deploy and monitor SAP HANA in the cloud
A wizard to reduce the complexity of upgrades to clustered SAP HANA systems
Support for both Intel and IBM Power-based persistent memory to reduce the recovery time of SAP HANA systems after reboots
The Best Kept Secret in IT
Over Half of IT Pros Don't Know  SUSE Was the 1st Linux OS to Support SAP
A long history of innovation between SAP and SUSE ultimately results in a great solution with superior support. These results matter most if IT Pros are aware of these benefits. In a recent IT Brand Pulse survey of 100 IT Pros, we discovered that over 55% of respondents were not aware that SUSE was the first Linux OS to support SAP, making this one of the best kept secrets in IT.
Are you aware that SUSE is the first Linux OS to support SAP?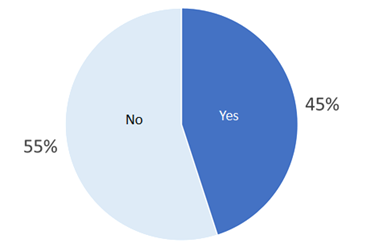 We also discovered that SUSE holds a number of other "firsts" in the industry, adding more innovation to their products.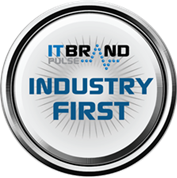 They include:
1st validated open source High Availability (HA)
1st validated virtualization
1st Linux for SAP HANA on x86-64 and IBM Power
1st Linux with HA clustering solution certified for NetWeaver
Preferred OS for SAP
85% of SAP HANA Deployments on SUSE
SAP is a leader in delivering innovative solutions on open-source platforms for over 20 years with roughly 85% of SAP HANA deployments on a SUSE platform. SUSE offers maintenance and support services that seamlessly integrates with the SAP global support backbone through SAP Solution Manager. This service enables customers to initiate a support request using regular SAP escalation channels: telephone, web front-end, CSN or SAP Solution Manager. Additionally, customers get direct access to SUSE Level 3 Support when they have an OS issue.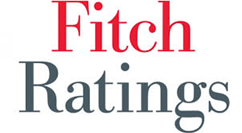 "It gives me a lot of comfort that SUSE is one of the early adopters of the HANA platform and have a history of working with SAPHANA. Going with HANA on SUSE mitigates our risk and gives us the best and most optimal platform to run our SAP enterprise applications." — Ranjit Prithviraj, Managing Director
4.5 Years of Priority Support and 10+ Years Lifecycle
SLES for SAP Applications delivers 4.5 years of Priority Support for each Service Pack, enabling customers to easily align the operating system update with their SAP software stack update and remove the administration burden. Additionally, you can invest in SLES for SAP Applications knowing that it will be supported for at least 10 years and you have the option to add 3 more years of Long Term Service Pack Support (LTSS), after that.
Partnerships and 9x More Benchmarks
To date, there are over 30,000 customers running their SAP applications on SUSE Enterprise Linux, making SUSE the preferred OS for SAP. But the market leader is the first to admit that they didn't get to be #1 without some help. They have a variety of hardware vendors, virtualization partners and cloud partners who they work with to deliver SAP platforms to meet a myriad set of customer requirements. And in most cases is the "gold standard" for hardware vendors looking to outperform in a benchmark!
In additional to a cadre of vendors and partners, there's an ongoing number of independent benchmarks that SUSE participates in, to support SAP HANA applications. As of March 29th, 2021, SUSE performed over 9x more benchmarks than its nearest competitor.

Customer Journey to the Cloud
SAP and SUSE are There
A vast percentage of IT Pros are transforming their businesses to be more agile, cost-effective and scalable as they move all or parts of their infrastructure to the cloud. This journey involves an infrastructure that is flexible to quickly deploy systems on-premises and in the cloud. SUSE was the first to introduce an Installation Wizard for on-premise automated deployment, and they've worked with Amazon, Google and Microsoft to deliver pre-built, optimized images for the cloud that provide the same functionality as an on-premise deployment.
SAP workloads are business-critical to IT Pros and need to be available to their business users and customers, whether they are on-premise or in the cloud.  The partnership between SUSE and SAP continues for customers migrating SAP solutions to the cloud!
SLES for SAP Applications includes automated installation with built-in best practices for configuration and tuning. This automation can be reused over and over with Salt-based scripts and Terraform deployment tools to provide consistent on-premise and cloud implementations. This process installs SUSE Linux OS and the entire SAP software stack with high availability (HA). The advantage being to reduce the installation time and costs from several days to several hours when moving SAP applications to your cloud provider.
According to IT Pros that we surveyed; Amazon Web Service (AWS) has the most complete offering of SAP HANA for the cloud.
Which Cloud vendor has the best SAP HANA offering based upon price, breadth of offering and geographic reach?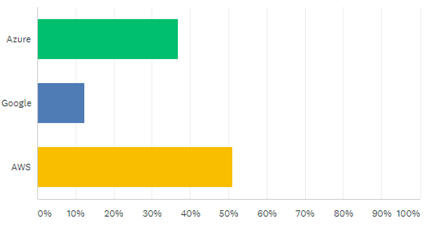 SAP and SUSE Presence on AWS
Amazon's Journey to the Cloud
In 2000 Amazon was developing an e-commerce platform for large retailer customers (e.g., Target Corporation) and realized that their speed of development was bottlenecked by infrastructure availability. Wanting to solve their own internal DevOps problem, they created an infrastructure-as-a-service model which was the genesis of Amazon Web Services (AWS). By 2005, with a small number of customers, a private-version of AWS launched with storage, compute, and database offerings so that developers can use all of them together. The following year, AWS launched Simple Storage Service (S3) and Elastic Compute Cloud (EC2), which formed the basis of Amazon.com's cloud-computing platform, Amazon Web Services (AWS), enabling users to rent virtual computers to run their own computer applications.
It wasn't long before SUSE Linux Enterprise Server (SLES) workloads were running in EC2 instances and SLES became the 1st Amazon OS for EC2 running SAP.
From that point onward, AWS has made a huge commitment to SAP workloads as witnessed by the large SAP presence on AWS.  Here's some of the highlights:
Over 5,000 Active Customers Run SAP on AWS
AWS has been running SAP workloads since 2008, longer than any other cloud provider
AWS has worked closely with SAP to test and certify a subset of Amazon EC2 instance types for SAP solutions
Additionally, AWS and SUSE have worked closely since 2010 to deliver scalable, highly-available, and high-performance SAP HANA and S/4HANA workloads on AWS. SLES for SAP Applications supports mission-critical SAP S/4HANA, SAP NetWeaver stacks and Business One for SAP HANA and many other SAP workloads in production-ready environments on AWS.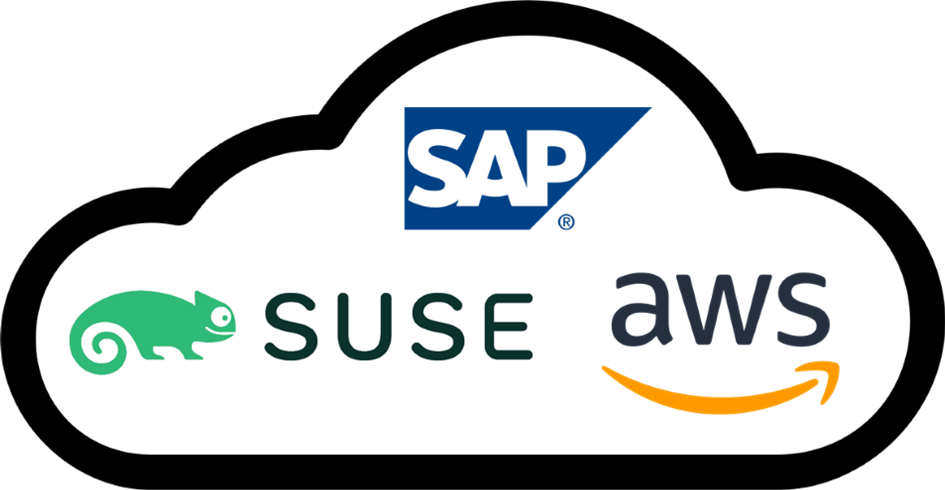 SLES for SAP Applications on AWS prebuilt images include SUSE high-availability (HA) clustering extensions that spans multiple Availability Zones. These configurations include support for SAP high availability (HA) and disaster recovery (DR) standards for SAP HANA, which enables customers to:
Deploy an SAP infrastructure in minutes using SAP HANA and SAP S/4HANA on AWS Launch Wizards. AWS CloudFormation templates accelerate and automate the deployment, along with step-by-step instructions to deploy production-ready environments with SUSE HA configurations and solutions in less than an hour.
Run and scale SAP landscape in the same Virtual Private Cloud (VPC) as their other applications on the AWS Cloud. This enables seamless integration with AWS-native services as well as reduced networking costs and complexity.
Depend on AWS as a single point of contact with Premium Support Engineers who are experienced with SLES for SAP Applications. There is a three-way, integrated support relationship for AWS customers that starts with opening a support ticket with SAP.
Additionally, customers that purchase SLES for SAP Applications from AWS receive Level 1 and 2 support directly!
Watch this video to discover what makes SUSE, SAP, and AWS the perfect trifecta for your SAP applications.
The Bottom Line
The Best Linux for SAP On-Premises and in the Cloud is SUSE
Over 85% of customers report cost reduction by running SAP on AWS per a 2020 IDC study; supported by SUSE Linux Enterprise Server for SAP. The bottom line is when it comes to SAP business-critical applications, most IT Pros don't like to take chances with their businesses and their careers. They want products that just work day in day out, without a hitch, that have a long track record of success. The partnership that SUSE and SAP have demonstrated over the decades should give IT Pros comfort in using the SUSE infrastructure to support on-premise, hybrid, and cloud SAP workloads.
Related Links
20-YearStrategic Partnership of Innovation
SUSE Linux Enterprise Server for SAP Applications
The Author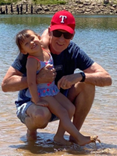 Tim Dales, VP of Labs and an analyst for IT Brand Pulse, a trusted source of data and analysis about IT infrastructure, including servers, storage and networking. A former executive for networking vendor Solarflare, product marketing and sales for a CDP startup, MTI, Emulex and the largest EMC VAR in South California. Mr. Dales has over 30 years experience in the development, marketing and sales of IT infrastructures. If you have any questions or comments about this report, contact [email protected].