Focus Group Report: We Spoke to Twenty IT Pros About Boosting AWS Backup
Backup operations are like opinions, everyone has one. We're sure this is true for AWS customers, but are they using AWS Backup, a service that was introduced only 3 years ago in January of 2019. Since we could only find a limited amount of AWS Backup press coverage, we decided to do some research.
According to the AWS product page, you should "use AWS Backup to centralize and automate data protection across AWS services and hybrid workloads. AWS Backup offers a cost-effective, fully managed, policy-based service that further simplifies data protection at scale. AWS Backup also helps you support your regulatory compliance or business policies for data protection. Together with AWS Organizations, you can use AWS Backup to centrally deploy data protection policies to configure, manage, and govern your backup activity across your company's AWS accounts and resources."
The  AWS Backup blogs show that AWS has steadily added enhancements such as Backup Audit Manager, support for VMware, and support for Amazon FSx for NetApp ONTAP.
All the information from AWS was extremely informative, but at IT Brand Pulse, we like to say that "IT perception is reality," so we decided to reach-out to 20 IT Pros and find out what customers think of AWS Backup.
The majority of respondents were technical contributors
Close to 60% of the IT Pros that responded to our inquiries were in technical positions, which is ideal since they are the people that typically use AWS Backup.
Respondent Title & Job Description

Only 1/3 are using non-AWS SaaS backup software
First, we wanted to know how many customers are using the relatively new backup service? Of the twenty people we talked to, only 1/3 have implemented a backup strategy based on third party (non-AWS) backup software. If 2/3 of AWS users are using AWS Backup after only three years of being introduced, we consider that a resounding success.
Our strategy for backing up applications in AWS is: (select all that apply)

Perceptions of 4 Key Capabilities
Before we reached out to our focus group, a few customers told us key capabilities for AWS Backup are single file restore, snapshots, automation, and reporting. We set out to validate the importance of these capabilities with this group.
Single File Restore
The granularity of a restore in AWS Backup is based upon a) what AWS service you are backing-up, b) how you have that configured, and c) the associated data stores (buckets, volumes, databases, clusters, tables, instances, and file systems).
We asked if single file granularity was needed for backup RTO/RPO/SLA requirements. On the next page you can see that only 50% of the users thought that was "helpful" or "must have", while 50% said image backup was OK.
IT Pros were asked if they need single file restore and only 11% said yes. Maybe that will be a "rising" requirement in the future, as more applications requiring granular restore like email, continue to move to the cloud.
To meet your application(s) backup RTO/RPO/SLA requirements, is single file restore needed?
Snapshots
Snapshots are a point-in-time copy of your data that can be used to enable disaster recovery, migrate data across regions and accounts, and improve backup compliance. We expected a higher percentage of respondents to need snapshots for RTO, disaster recovery, and compliance because the backup market is pretty mature and thought users would be interested in these features. However, 78% said they simply need snapshots for recovery.
Snapshots are important to my organization for the following reasons (select all that apply)

Automation
The keystone of AWS Backup is that it's a fully managed backup service. This makes it easy to centralize and automate backup across AWS services, which it does effectively once you create a backup plan. When asked if automated testing and validation of backups was required, only half said yes. This suggests that many cloud backup clients use AWS Backup for simple backups and are less interested in sophisticated automation and validation.
Automated test and validation reporting of backups performed by AWS within our organization is: (select all that apply
Reporting
Backup admins can create AWS Backup reports using the console. Additional compliance reporting and auditing is provided by a companion product: AWS Backup Audit Manager (BAM). We wanted to understand what tools are being used to generate backup reports. What stood out in the responses was less than 1/3 are using AWS Backup for reporting despite 2/3 of respondents using AWS Backup.
Currently my organization is generating separate backup reports for each of these environments (select all that apply):

Biggest Pain Points
After asking about the key capabilities, we wanted to find out what IT Pros biggest pain points are with cloud backup. The biggest pain points were cost and time to completion. We went back and looked at the data and discovered that half of the respondents that claimed cost as their biggest pain point, were IT Pros using in-house tools to build their backup environment. This is a group of IT Pros adverse to spending any money.
What's your biggest pain point for cloud backup?

Customer Requested Enhancements
Lastly, we gave them a list of possible enhancements that customers have talked to us about and asked them to rate the enhancements by importance. Setting thresholds for policy compliance rose to the top, with 75% saying an enhancement of this type would be "important" to "very important". Clearly, compliance is a driving force in their backup strategy.
The following list are customizations that cloud backup customers have talked to us about. Rank their importance to you.

Bottom Line
Our survey shows 2/3 of the respondents are using AWS Backup. After three years in the market, AWS Backup is dominating its own market over traditional enterprise backup software leaders.
We expect AWS Backup will stretch its lead over on-prem vendors with the help of development partners that can deliver customizations valued by customers. IT Pros are asking for features such as enhanced backup compliance capabilities and single file restore. ISVs in the backup market who are eager to ride the AWS Backup growth wave can gain an edge by focusing on improving the user experience.
To download the full survey report PDF here.
The Author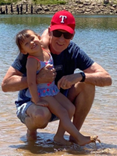 Tim Dales, VP of Labs and an analyst for IT Brand Pulse, a trusted source of data and analysis about IT infrastructure, including servers, storage and networking. A former executive for networking vendor Solarflare, product marketing and sales for a CDP startup, MTI, Emulex and the largest EMC VAR in South California. Mr. Dales has over 30 years experience in the development, marketing and sales of IT infrastructures. If you have any questions or comments about this report, contact [email protected].