Brand Leader Profile: Blade Server Networking
Blade Server Networking Market Overview
Blade servers are well known for the simple fact that server modules plug into a mid-plane. What many people don't realize is that x86 blade servers from different vendors share many of the same processor, memory and storage components. Therefore, it is the highly-customized embedded networking infrastructure which defines best-in-class. Blade server leaders support the widest variety of networking protocols, the highest performance, and embed the most networking technology inside the system.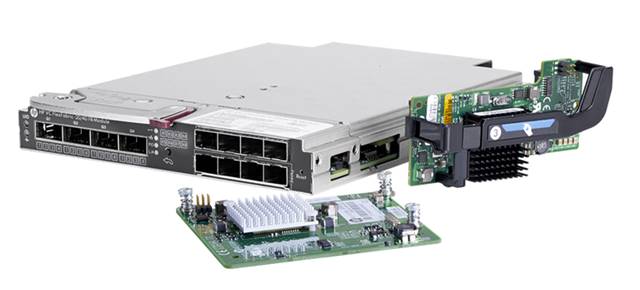 HPE BladeSystem Voted Blade Server Networking Market Leader
HPE Virtual Connect is a popular module in the HPE c-Class BladeSystem portfolio, and embodies the definition of best-in-class blade server networking. Virtual Connect technology is built right into the enclosure, which provides performance and reliability advantages over external switch configurations, and uniquely supports Ethernet, Fibre Channel and InfiniBand networks. And that's why, for the fourth time in the last five years, HPE was voted the Market Leader for Blade Server Networking.

Hewlett Packard Enterprise Brand Values Which Stand Out
In the 2016 brand leader survey for Blade Server Networking, IT pros chose HPE as the Market Leader, Performance Leader and Innovation Leader. This indicates that in enterprise data centers—which are being transformed into more efficient private clouds—performance and useful innovation define market leadership for blade server networking.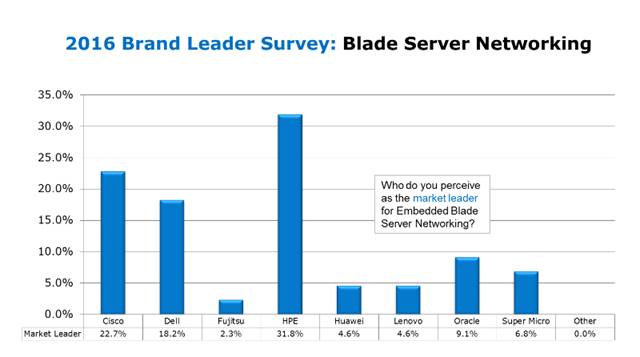 Survey Respondents Include IT Pros From These Organizations

 

IT Brand Pulse Brand Leader Surveys
In a sea of high-powered IT advertising, the Brand Leader Program delivers survey data which captures the perceptions of IT professionals. Brand Leader Surveys are not vendor sponsored and cover hundreds of IT categories each year – from servers, storage and networking to software and other broad IT market segments. Responses are solicited from over 1,000,000 members of online groups and the IT Brand Pulse IT Pro and end-user database.