2017 IT Brand Leader Survey Calendar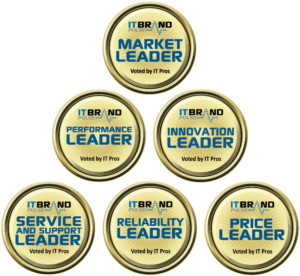 Listed below are the current IT Brand Leader surveys for 2017. Our surveys are voted by the global IT professional community and are non-sponsored and independent research.
Please note we may make frequent changes to the calendar as the product landscape changes, such as adding new categories and logistical reasons. If you would like us to consider a survey category, contact us.
Click on individual product category to view each Market Leader overview OR to see all survey results, click here. Title in RED indicates this survey is currently in progress. Results and links will be posted when voting is closed and results are validated. 
August 2017
Network Monitoring & Backup
(tentative)
Always-On Network Recording Appliances
Application Delivery Controllers
Data Center Infrastructure Management
Distributed Database Backup & Recovery
Enterprise Backup Software & Appliances
Fibre Channel Network Monitoring
Multi-Tenant Storage Arrays
Network Performance Monitoring
Storage Performance Validation SW & Appliances
Virtual Application Delivery Controller Appliance
Virtual Router / Network Access Appliance
WLAN Controllers and Access Points
September 2017
Cloud, OpenStack & Networking
(tentative)
Enterprise Mobility Management
Low Latency Ethernet Adapters
Low Latency Ethernet Switches
NextGen Enterprise Firewalls
NoSQL Database Software Distributions
On-Premise Enterprise Storage as a Service
OpenStack Distributions
OpenStack Service Providers
OpenStack Services
OpenStack Training
Secure Web Gateways
Unified Threat Management
Virtual Firewall Appliance
Virtual WAN Optimization Appliance
October 2017
Please check back
Survey product categories coming soon!
November 2017
Please check back
Survey product categories coming soon!
December 2017
Please check back
Survey product categories coming soon!